Works Of Intent's ear splitting rave belters put him in the fast lane, now he's looking to hit the NOS. Peerless investigator Works Of Intent gets under the hood.
"Nobody even reads these." Works' cynicism is clear from the outset, as he greets me in a sunny Stevenage train station. Rails under heavy load and humid air screech underneath us. The London Commuter town is a place he's called home his whole life. From head to ankle he's draped in Fila, an activewear brand whose affiliation with dance music culture peaked in the 90s but has since waned. "It's the uniform - all off Depop." When I probe deeper, it turns out he wants to pitch himself as the face of the brand's rave comeback. "It's a natural fit, I wear everything Fila, even my y-fronts."
Works' has ripped through the European circuit, playing Panorama Bar, Blitz, Grelle Forelle, REX Club, and now - as the attached mix archives - fabric London. With releases on Monkeytown Records, Rekids, Turbo and now a staple artist on Laurent Garnier & Scan X's COD3 QR label , it's about time Works showed up in RA's most inconsistently justified feature: Breaking Through.
Works, a self described man of intent, readied the itinerary for our big day in Stevenage. Our first stop? A trip to the local Mercedes-Benz garage. I wasn't sure of his intentions as he sat in the showroom GLC, honked the horn, turned the wheel furiously and made brrrrrr sounds with his mouth. But, when a Sales Executive rushed to our attention, it's clear he got what he wanted. A flash of a licence and a few forms later, we were crammed into the "Hot Hatch" Mercedes-AMG A45, the nervous Sales Executive in tow.
The blunt symbolism was not lost on me - his track "AMG (A45)" was one of his earliest hits, propelling his previously European mainland support into the tired eyes of the London Underground DJ elite. This 80s infused heavyweight went viral on the Track ID Facebook group, after a Dekmantel reveller shared its airing during a Jon K & Joy O B2B.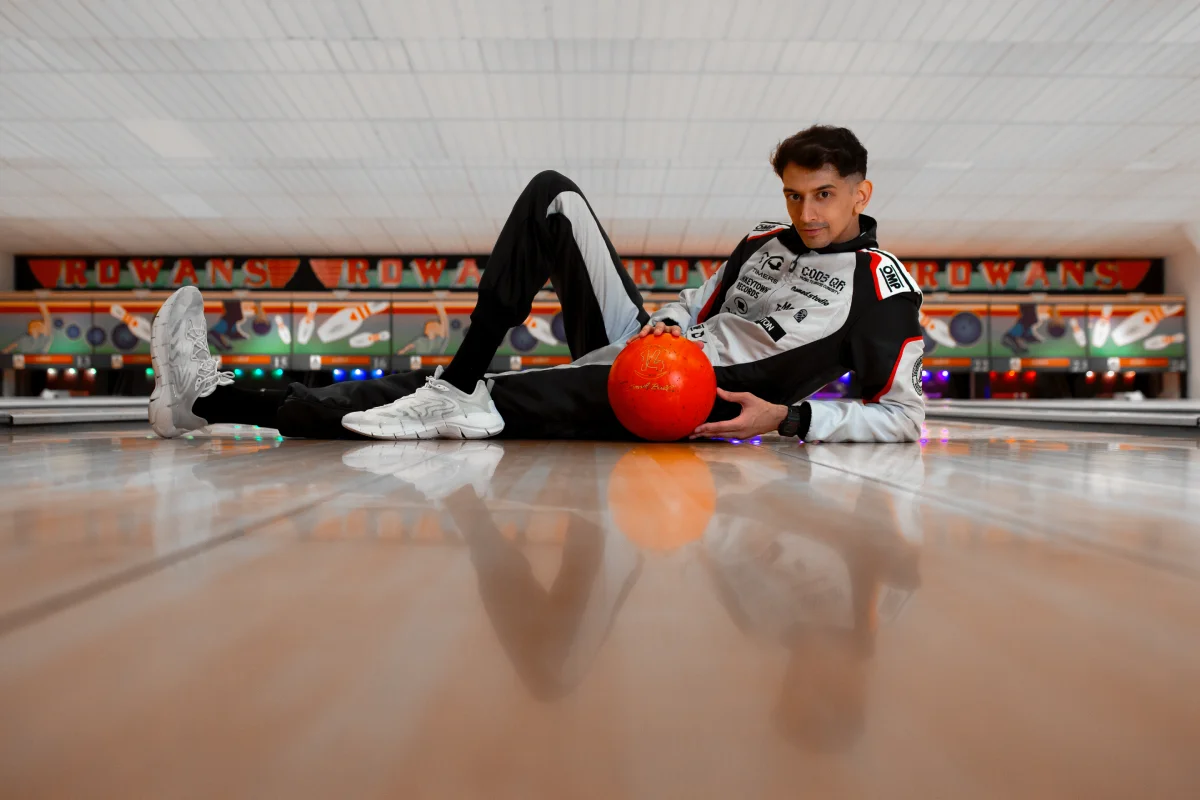 We over-reved, popped and back-fired our way through the dense roundabout network of Stevenage town. Works relayed a series of anecdotes about the place that had the grab-handle-gripping Sales Executive raising her eyebrow with each increasingly outlandish statement. "The heart of the town lies in its people!" he cried as we passed boarded-up shop fronts and nondescript modern dining establishments. The signs of late-stage neoliberalism, the gouging of working and middle classes and the destruction of community infrastructure abound here. "It's all part of the rich and ever changing tapestry of the place," Works' noted, chirpily.
Under an increasingly overcast sky, our next stop was a series of lakes at the centre of the town. Soon we were jammed into a sailing dinghy, tacking against a prevailing wind that buffeted the myriad ducks and geese along its surface. Around the fifth time my head was struck by the wayward boom arm, I asked how representative this is of his normal day, given that we hadn't spent a second in his studio. He replied with an extended "errrrrr…" before avoiding the question entirely.
Much like the nauseating zig-zagging motion of the dinghy, these antics were indicative of a man who's career plays were anything but straightforward. There was a penchant for subverting every obvious action or move. And the elaborate radio plays, comedy shows, event promo skits, well-researched essays on British colonialism and the refusal, up until now, to release anything as trite as a DJ mix. "I'm aware of the amount of noise that you get when your feed is full of DJs," he sniffed.
So what's the exception this time? "It's the context and content: representing COD3 QR in Room 1 fabric at 1AM to a sold out venue." The day after the gig he recreated the set "bar for bar", with every crowd reaction and moment still fresh. "This is the closest to perfection in a set I've come. It's the 2021 Lewis Hamilton Brazil Grand Prix win of DJ mixes."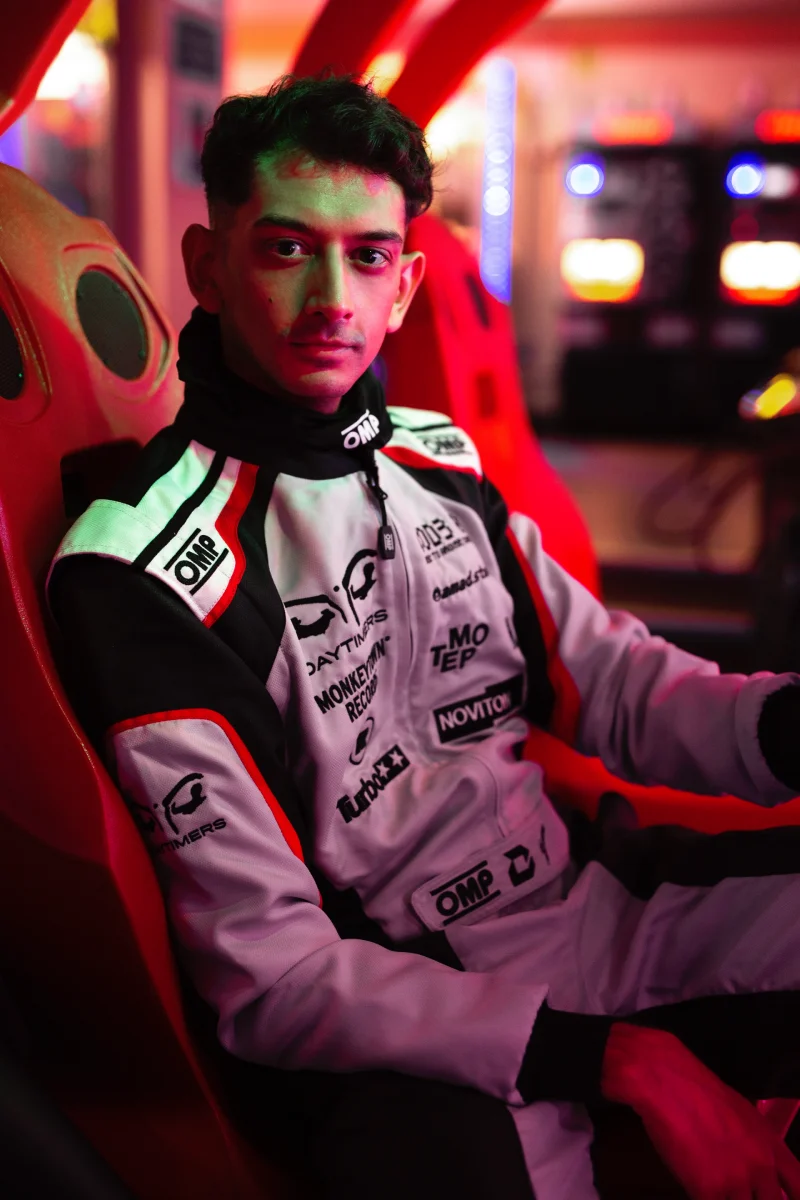 "Mon Roshy chou chou! Master Shifu, how are you!?" Our lake expedition was briefly interrupted by Laurent Garnier video calling. An indecipherable conversation about EQs, compressors and contrast ensued before he signed off by mentioning that new tracks would be sent to Works shortly for feedback. I wondered if, like everything else that had happened today, this "catchup" was staged for my benefit. "No," he assured me, "this sometimes happens twice a week." Works then pointed smuggly to his ears. "They do more than just frame my face, you know."
Finally, my suspicions now at an all-time high, we went Go Karting - where he spent more time being rescued from the tire wall than driving in the race. He finished last, covered in a blanket of rubber dust and mildly concussed from all the wall collisions. The Sales Executive from the Mercedes-Benz garage, enjoying the impromptu day out, came first.
Finally we arrived at Works' studio/bedroom. "Hang on, I've just got to reply to these emails." The blanket of clouds outside grew thicker as he began by laying out a soundtrack for us: a go-to Happy Hardcore playlist ("It really settles the mind"). It felt like aeons passed as Works painstakingly considered his response and number of emojis for each recipient. There was a message from SUCHI with mixdown feedback from her latest track. A series of flyers to critique from Amad, the Daytimers Creative Director that Works collaborates with on design work. A forwarded offer to play in India from his manager and best friend Suzana.
With the last emoji delicately placed, I considered his recording setup. It's a totally "in the box" environment whose meagre footprint belies its larger-than-life output. His hooks and now signature lead sound leave an imprint in your brain like an intense glare on a record temperature weekend. "It's got to sound like the loudest thing you've ever heard." He spoke at length about the importance of monitoring equipment, and took a great deal of pride in his choice of minimalist, Scandinavian-made speakers. "If you don't have speakers or headphones then you can't hear the music." I wondered if he was still suffering from the earlier concussion.
"Why are you here again?" he asked. I patiently explained that it was for a profile covering artists that were starting to hit their stride, part of the promotion of his Live @ fabric mix. I felt like we were getting somewhere until he retorted that Resident Advisor sounded like "a niche lifestyle blog for rich people."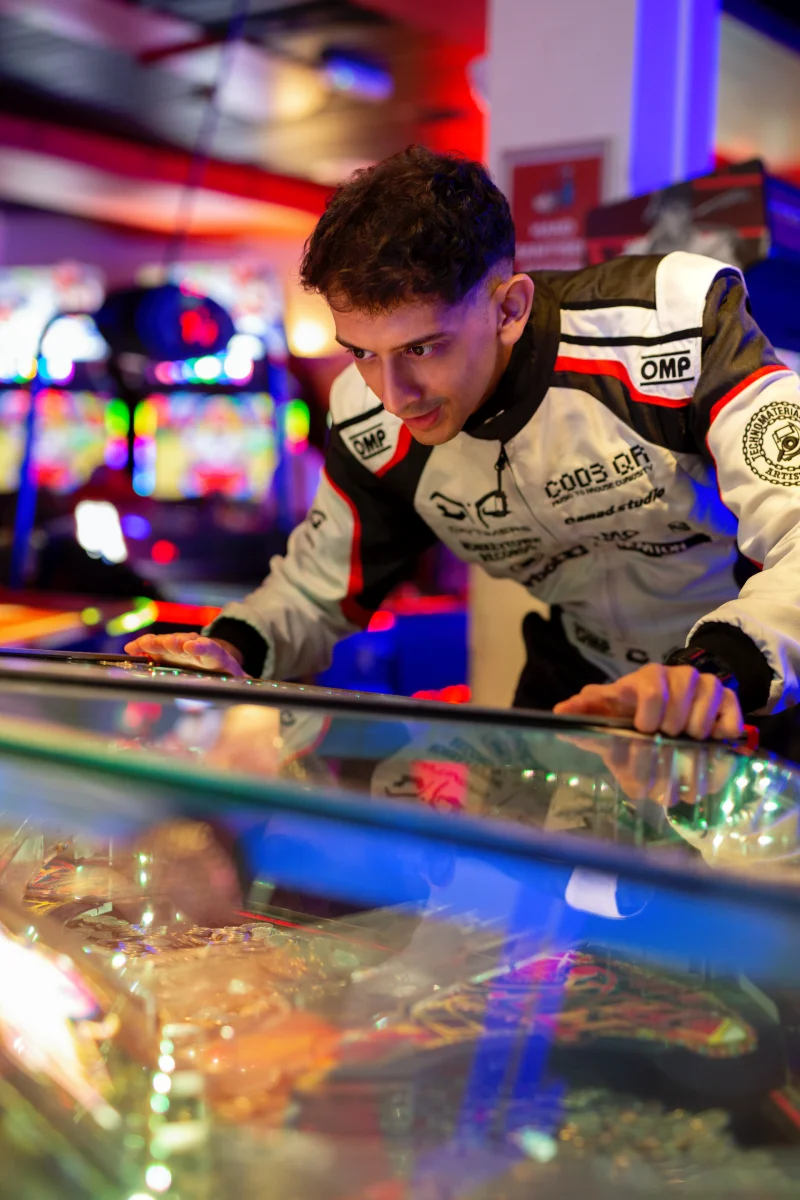 During my short time in his bedroom, Works played a cacophony of noises, elaborating on a variety of future plans, audio experiences, website projects and niche event ideas. The picture I formed was of a restless and creative mind whose abilities only expanded as his cast of enablers grew.
Interest is sometimes manufactured by agencies for otherwise dull artists. With Works you get the feeling that the opposite problem is the issue. How do you package or market such a physically and mentally sprawling mess of a man? "People want to pigeonhole me, but I tell them, I'm 6'2, I won't fit in there, are you mad!?" he boiled, becoming agitated.
The lines between Producer/DJ & Content Creator become increasingly blurred. Platforms encourage users to keep up a predictable output to secure larger, expectant audiences. But Works finds himself shaking the proverbial baby. He reflected on his social media presence as "an accidental psy-op," with a particular concern for his twitter followers. "There are 600 nutters following my dormant account waiting for me to gut the entire dance music media apparatus from groin to crown."
We're finally starting to address the elephant in the room. Since the open letters to the music press (including this publication) exploded in 2020 he feels there's been an expectation to make that his entire modus operandi. But true allyship is in invisible, meaningful actions done without the expectation of reward. "The letters are more ubiquitous than me, and that's exactly how it should be."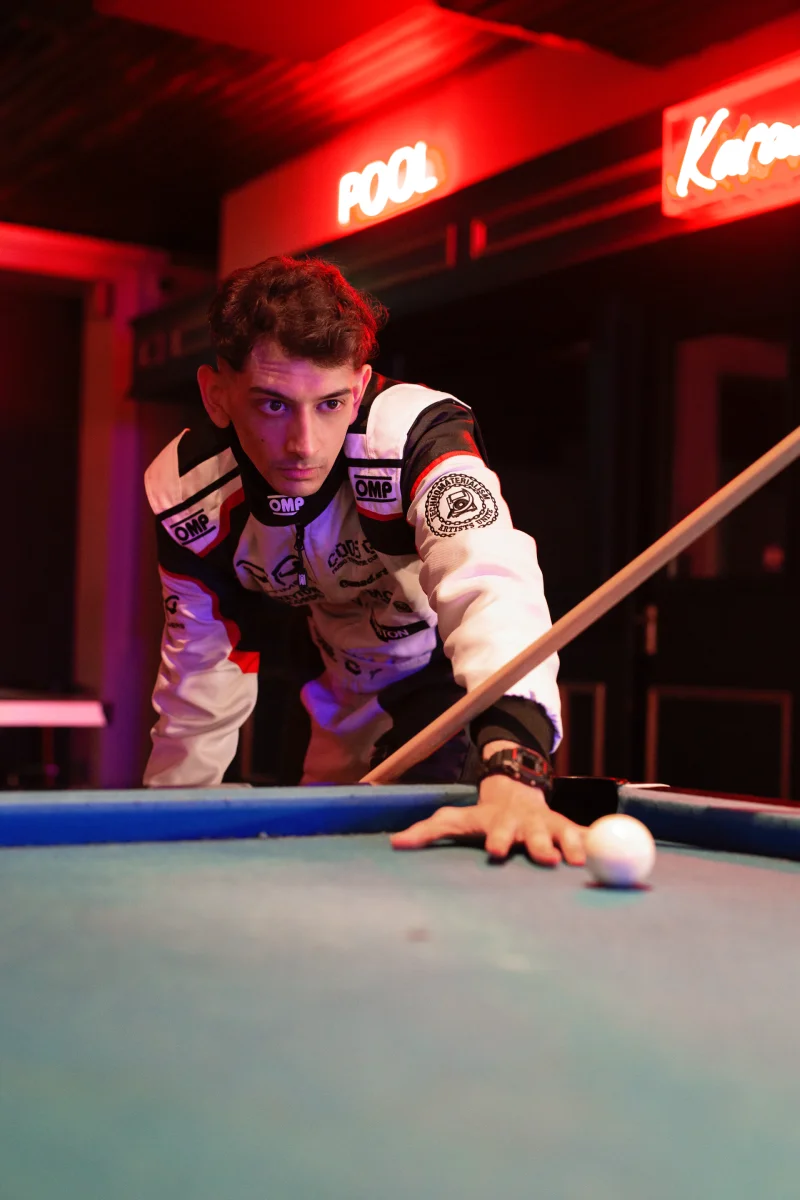 As we headed back to the Mercedes garage to drop off the car and the Sales Executive, I brought the conversation back to the live @ fabric mix, which closes in a melancholic assault of Works' own music. "I remember people were losing their minds, someone wrote out the words EARTHQUAKE on their phone during the last track. Laurent was upset I hadn't sent it to him yet."
The earlier foreboding clouds had now broken into a torrential downpour as he dropped me back off at the station. Before I bolted off, using my notepad as a temporary umbrella, I turned to him and asked what he wanted next. There was a contemplative pause, then a grin, as he looked up at me from the driver's seat of his Nissan 350z. "I want to play in spaces as large as the music I make sounds."
The window wound up and my reflection distorted through the onslaught of raindrops. I watched as he revved off into the distance, the exhaust note echoing off the concrete walls of the station. A flash of lightning ripped through the sky, the crack of thunder deafened in response.
I replied out loud to myself:
"It's not long now."